Blog — Small Business
Posted by Cynthia Spillane on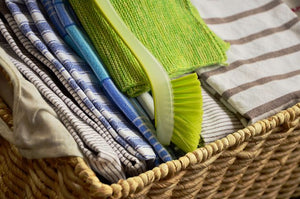 A flour sack towel is more than just a pretty accent; this practical and versatile piece can pull its weight around the kitchen and beyond.
Posted by Cynthia Spillane on
National Clean Your Desk Day might not be a federal holiday, but this messy packrat decided to use it to push me into the new year with a clean desk. The holiday season as a small business owner who also works a full-time job as a Covid nurse resulted in disaster. Desk disaster!