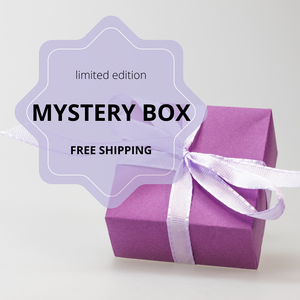 Mystery Box - Home Goods Surprise Box - Gift Box for Her - Mystery Bundle
Our Home MYSTERY BOX is just that! When you purchase our "grab box," you will receive full-priced products, at a 40% discount! Our fun Mystery Boxes are limited edition, and we literally don't even know what you are going to get for your selection until we pack it! Each box will be unique with different items from our shop.

The boxes will be prepped to ship within 1-3 business days!

The total retail value of the mystery box is $60 +

******** ATTENTION: ********
Please choose whether you want a sweet or snarky box! No returns accepted.

Some of the Boxes may include one or more of the following select items:
~Wine tumbler
~Stickers
~Travel Mug
~Tea Towel
~Water Bottles
~Tote Bag
~Coffee Mug
~and even more!